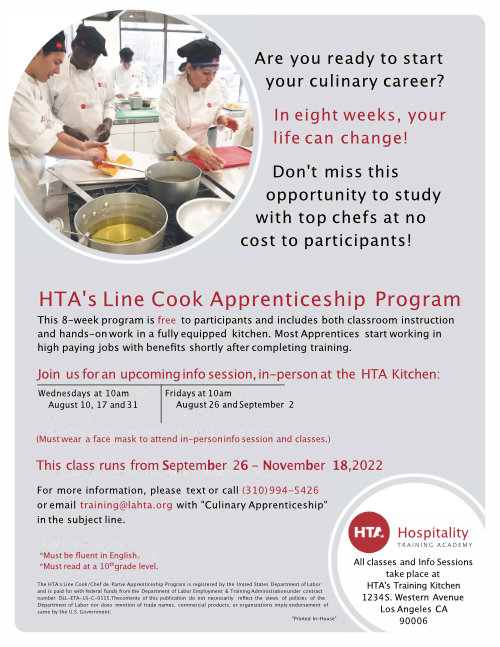 The COVID-19 pandemic has impacted the hospitality and food service industry in Southern California and across the country. Hundreds of thousands of hospitality and food service professionals are out of work and major employers are closed for regular business. At the same time, many populations affected by the virus need access to high quality meals, including front-line workers, COVID-19 patients, at-risk seniors, and people experiencing homelessness (PEH).
Since April 2020, the HTA, UNITE HERE Local 11, and participating employers, have partnered on "Serving Our Community," a program to return hundreds of culinary professionals to safely create high quality meals for those affected by the public health crisis. The City and County of Los Angeles, and the Los Angeles Homeless Services Authority (LAHSA) have contracted with the HTA to oversee the production of more than 68,000 meals per week for at-risk seniors as well as people experiencing homelessness (PEH) housed by Project Roomkey. In addition, the HTA has employed physically distanced online instruction to train hospitality professionals in state-of-the-art cleaning, disinfection, and sanitation.
"Serving Our Community" has made it possible for a number of key employers to stay open and for union members to return to kitchens. Looking forward, the HTA is poised to ensure that our culinary professionals are trained and ready to safely cook under the new realities of the public health crisis.